When I see this world, I always think, how much time the god has devoted in making it. The beauty of this world is par excellence. The land, sky, light, rivers together take so many different forms and make this earth look beautiful.

There are many places on this earth which bring excitement and pleasure. We have picked some of them for you.
Here you'll find 20 most attractive places of the world that will make you feel, jump out of your bed and visit them all!!!
Miscanti Lagoon, Chile ( © Jennifer Esseiva)
Waterfall, Mauritius ( © Victoria Komarevych)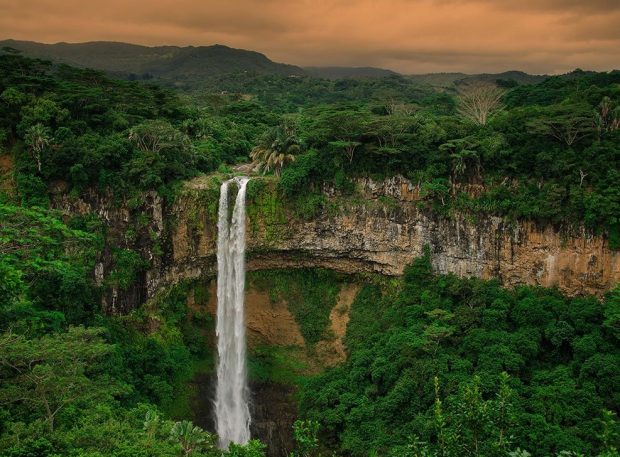 Lapland, Finland ( © Satu Juvonen)
Mountain and icicles, Iceland ( © Fran Llano)
Big Sur, California ( © Israel De Alba)'
Plitvice Lakes, Croatia ( © Robert Klaric)
Iceberg Bridge, Greenland ( © Lorraine Minns)
Aurora Borealis, Iceland ( © Gheorghe Popa)
Tiny Island, Sweden ( © Tobias Hägg)
Bryce Canyon Sunrise, Utah ( © Nick Ocean)
Iceland Lagoon ( © Hardik Desai)
Sunset, Greece ( © Soroush Etemad)
Dragon's blood tree, Yemen ( © Kelly Beckta)
Niagara Falls, Canada ( © Eastlyn Bright Tolle)
Lake Wanaka, New Zealand ( © Alexandre Gendron)
Étretat, France ( © Louis Schneider)
Victoria Falls, Zimbabwe ( © J. Philip Nix)
National Park's Grand Prismatic Spring ( © Eric Smith)
Also See: Best Earth Pictures
A powerful Spring, Nebraska ( © Mike Forsberg)
Matterhorn in the Morning, Switzerland ( © Andrey Omelyanchuk)
Hope you liked it! Please share and enjoy the beautiful Nature.