Valentine's day – a day full of love, care, affection, happiness, warmth, devotion, emotion and what else. A day to make your loved one feel that he or she is the best one in the whole world.
It is the best time to make your loved one belief that he/she is being loved every second, every moment and with every breath.
So here are some wonderful tips to make every hour of the day special.
Also see – Most Beautiful Love Quotes Ever
A bunch of heart shaped balloons.
2. Make a book expressing love for your partner. Place some memorable pictures captured together with love quotes them.
3. Take her to the best restaurant in town or the restaurant where you first met.
4. Present a big bunch of roses.
5. Get a bunch of roses delivered with a message.
6. Gift her a beautiful dress for the evening.
7. Watch romantic movie.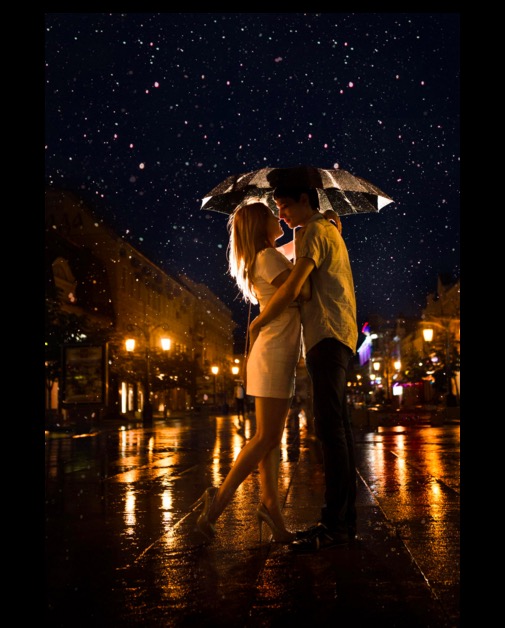 8. Make some heart shaped cookies and serve with love.
9. Light some heart shaped candles.
10. Serve a cup of coffee with chocolate powder sprinkled in a heart shape.
11. Gift a box full of heart-shaped chocolates.
12. Serve breakfast with heart shaped egg preparation.
13. A jar filled with candies and love quotes.
14. Get a heart shaped crockery/bowl and serve red berries with a love note.
15. Get dressed beautifully with glasses of wine and surprise your spouse.
16. Get heart shaped frame and place your photo with your boyfriend, spouse or best friend.
17. Write a valentine message on fruit.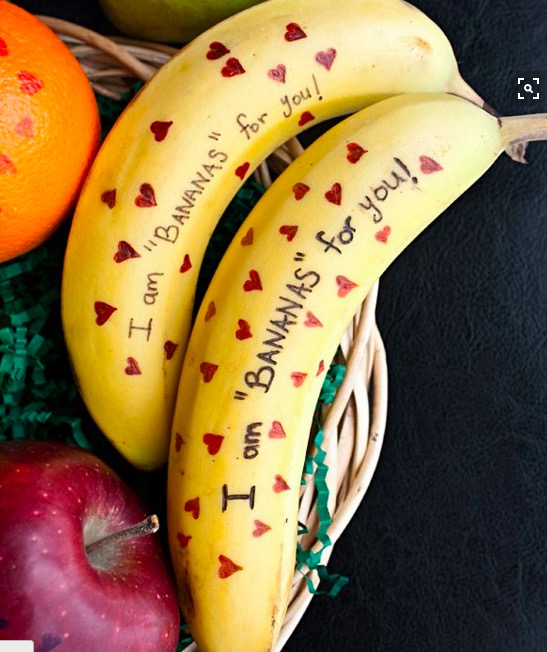 18. Serve morning tea in a heart shaped mug with a love message. You can also write a love note on tea bag string.
19. Stick some colorful buttons in a heart shape on cushion or pillow.
20. Two teddies with big red heart.
21. Ice-cream heart for ice cream lovers. You can also use fresh strawberries or raspberries ice cream to give red effect.
22. Blow some Heart Kisses.
23. Surprise him with big red heart.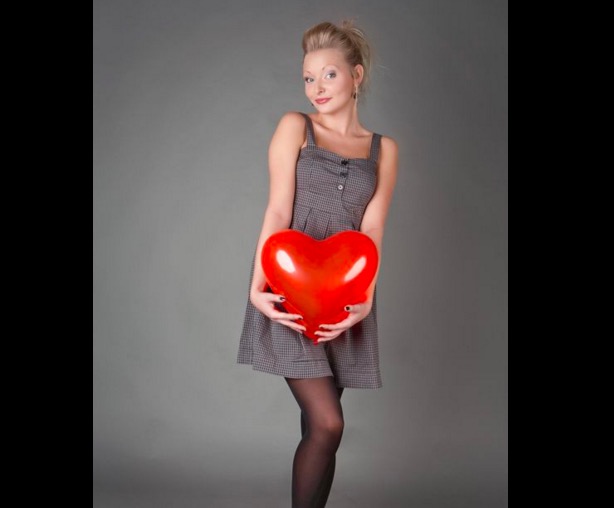 24. Take some piece of paper and write all type of kiss you know. Put the papers in a red bag and ask your partner to pick some and celebrate your day with whatever kiss described on paper.
25. Surprise her with a beautiful piece of jewellery. Either ring, bracelet or necklace.
26. Work with some paper crafted candle lamps to make the evening more romantic.
27. Drawing on ginger cookies.
Also see – Most Romantic Valentine Day Images
Valentine's Day Gift Ideas for Him
Here is a list of 5 amazing gifts for your husband or boyfriend.
If your Valentine loves frequently traveling, tracking, camping and touring then a Hiking Bag is the best gift you can buy for him. Here is a fantastic Hiking bag with many color options. He surely gonna love it!
2. Get an Instant Print Camera
People are going for a change and are adding fun at their parties by taking pictures with the instant print cameras. They are portable, and you can instantly share the credit card sized photos with your friends and loved ones. So what are you waiting for, go for the Fujifilm Instax Mini 8 Instant Film Camera and add some more fun moments to your relationship?
3. Wireless Headphones with Microphone
You can go for amazing headphones, even if your Valentine have one, they just love to change over. Though there are many options available online, different color, style, here is the one I liked ( Cowin E-7 Active Noise Cancelling Wireless Bluetooth Over-ear Stereo Headphones with Microphone and Volume Control). You can go for any style that looks awesome on your Valentine out of many options available.
4. A GoPro
Go for a road trip and record stunning videos together. Yes! If you and your valentine love traveling, this is the gift for him. There are different models available you can choose from and record some amazing moments the way you see them.
5. A Drone
If you are looking for something really new and unique, this Portable Collapsible Mini Drone is for him. An unforgettable gift, a most sophisticated flying camera ever, a 4K camera that stabilizes at a push of a button. It gives you 4K video without any compromise.
Valentine's day Gift Ideas for Her
If you really love her, then this is the right time to express it. Let her know how special she is, by gifting any of these 5 listed Valentine's day's gift ideas for your Wife or Girlfriend.
A designer leather handbag can change any girls mood. Here is a fabulous leather bag with shoulder drop and magnetic closure available in different colors and styles. I'm sure this beautiful gift will make your girlfriend fall in love with you again.
2. Kindle
If your girlfriend loves reading, then Kindle is the best option to go for. This is specially crafted for the passionate readers. Along with high-resolution Display (300 ppi), you'll also get page press sensors which will allow you to turn the page without lifting your fingers and gives you the real book reading experience.
If you are looking for something really unique and a smart product for your beautiful lady then don't miss it. Ringly, a Smart bracelet or activity tracker. It's a beautiful bracelet which can record your steps and calories burned. You can receive customized phone alerts on your bracelet with patterns and light. You can also get notification from your favorite apps.
Now what else, nothing is better than a Smart Jewel.
4. Samsung Gear
Turn your smartphone into virtual reality machine and let your Valentine enjoy a 360-degree experience with this amazing gadget. Tour exotic places and go where you have near been. Gift her a new experience this Valentine with this Virtual reality headset.
5. Echo Dot
Echo dot is a voice control device which uses Alexa to set the alarm, provide information, play music, control lights, fans with compatible connected devices. Echo dot can hear you from across the room, and you can talk to it just saying, Alexa.
Looking for your Valentines Comfort Echo Dot is for you.
Do you have anything to add to this post, please comment below.